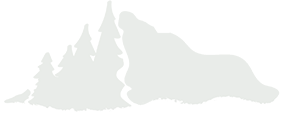 Professional Timber Harvesting
Harvest Your Timber Safely and Responsibly
Rely on us for timber harvesting services in Northern, Vermont.
Instead of struggling to harvest your timber, you can turn to Kingdom Timber Logging & Forestry LLC. We provide timber harvesting services to commercial and private landowners in the area. You can rely on us to cut, process and move your trees to a location for transport.
As a professional timber harvesting company, we believe we have a responsibility to the surrounding land and environment, as well as our customers. We utilize sustainable harvesting practices to preserve the integrity of your land. Contact us today to learn more about how we can help you responsibly manage your land.
Benefits of Sustainable Practices
When sustainable harvesting is practiced, it is useful beyond just generating income. Our professional timber harvesting methods can help:
Protect water quality
Create recreational spaces
Increase the amount of wildlife habitats
You can trust us to utilize responsible practices to maximize the positive outcomes of our timber harvesting services.
Your land is a valuable resource, you should only trust it with qualified professionals. Call us now for a free estimate or to schedule services.
How Are We Doing?
Hear what our customers are saying!
"I have seen many different types of work done by Kingdom Timber and I have seen nothing but jobs well done. Customers always are happy with the outcome. Adam goes above and beyond with the jobs he does making any finishing touches he feels would look good. Kingdom Timber is great about going to look at any job that you may want done. All estimates are free, so it never hurts to have a job checked out!"
Amber Fecteau
"I have used Kingdom timber four times so far, each time I've been extremely satisfied with their service. It rare to find a contractor who exceeds expectations on every job. Adam is a pleasure to do business with."
Matt Pensiero
"We have 46 acres with a timber stand that has some steep inclines and ledge that was overgrown and really inaccessible. My husband wanted to establish a trail that would allow him to get to the top of the mountain easily for hunting and I wanted horseback riding trail. Kingdom Timber, Adam Allen, came and walked the property twice with me and Kate's our the trail network. Quickly provided us with a detailed and professional estimate. He arrived to do the job even earlier than he proposed which was a bonus and he performed the work quickly and meticulously. We were so impressed with his work ethic, forestry knowledge and appreciation for the land, that we will be having him return in the Spring for our other projects."
Corinne Brochu